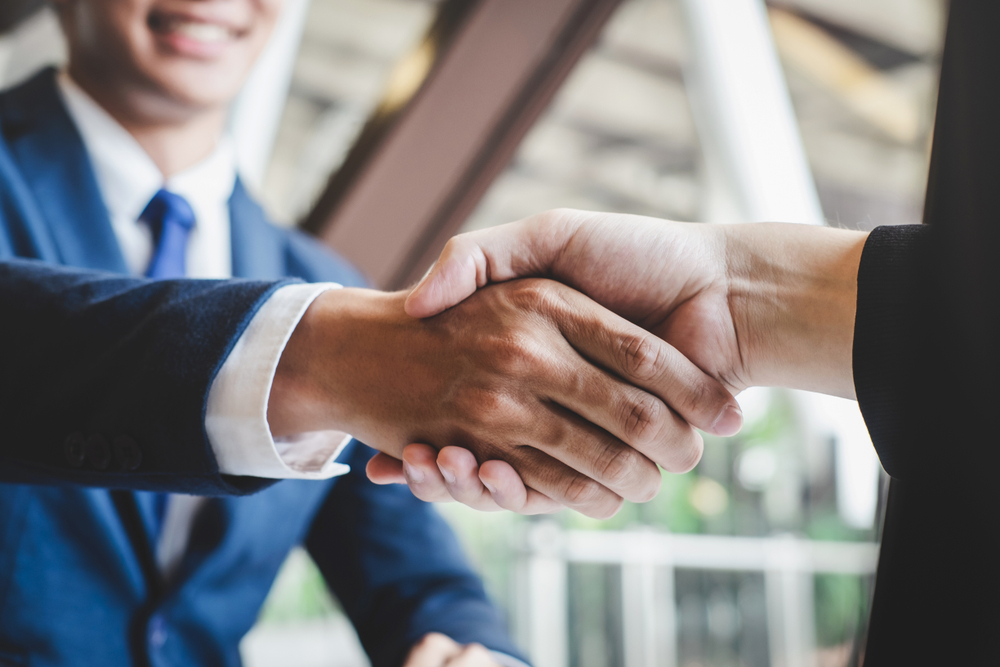 26 Feb

Case Study : Dartley Bank
Dartley Bank and Trust Maintains Efficiency with IPBS
Dartley Bank and Trust was founded in 1992. From its origins in emerging market debt trading, the bank is now focused on providing investment, merchant and private banking services. From offices in Nassau, Dartley supports a client base spanning multiple continents.
Dartley has evolved its business through client referrals and recommendations, which demonstrates its excellent reputation in a highly specialized market. The bank originally ran accounting and record keeping using a number of different systems. To take advantage of the latest developments in banking technology and to maintain efficiency in its back office, Dartley set out to find a better solution.
William E. Whitaker, Managing Director of Dartley Bank and Trust explains, "We examined the market for products that would meet our requirements and evaluated different options such as modifying existing technology. However, the IPBS system was the clear winner. It had all the functionality that we were looking for and it provided excellent value for money. From a long term view, we realised it not only met our current needs but could scale up to meet any expansion of our needs in the future."
IPBS provides traditional banking functions
The IPBS system provides all of the operational functionality to carry out the traditional banking functions of a bank. Dartley has five staff that use the IPBS system on a daily basis to manage and administer investments for the bank as well as for external clients. Transactions are processed in real time and update all relevant accounting records and positions across the bank. This enables Dartley to efficiently execute client instructions secure in the knowledge that all of the required record keeping and transaction management is automatically and accurately performed.
During implementation of the latest version of the system, IPBS consultants worked closely with Dartley and Whitaker has high praise, "It was important to have access to local resources and experts who understand the nature of the market that we operate in, our business requirements and challenges. The IPBS team is responsive and they have extensive banking, business and technology experience."
Clients are becoming more demanding with respect to investment performance and reporting requirements particularly with the increased global focus on regulatory compliance. The IPBS system has powerful and flexible reporting capabilities that enable Dartley to provide quick and up to date reporting for its clients.
Whitaker commented, "IPBS does everything that we want from a banking, trust and mutual fund administration perspective and we have been extremely satisfied users. It contains incredibly good banking functionality backed up by clear documentation. The software enables us to track clients, manage our reporting requirements and effectively manage our investment portfolios."
Effective preparation puts Dartley in strong position
For companies located in the offshore region, having effective Disaster Recovery (DR) procedures is essential and IPBS have played a key role in ensuring Dartley is well prepared.
IPBS provides a data back up facility and DR procedures are tested quarterly. IPBS has also replicated the Dartley environment at its own headquarters. In the event of a disaster that rules out using Dartley's premises, client data is protected and the bank can get up and running again in the shortest period of time.
Bruce Raine, Founder and President of IPBS commented, "Dartley are a well established bank with a reputation for providing service and quality to its clients. We are delighted to have supported the bank for a number of years with a range of software and services. By investing in its back office infrastructure and disaster recovery, Dartley is well positioned to continue its business success and growth. There is a strong relationship between the two companies and we often consult with Whitaker and his team over how best to introduce accounting, management or valuation methods for new investment instruments."
Whitaker concludes, "The bank is a long standing user and I would highly recommend IPBS to other companies. It is well suited to our requirements and we are very pleased with the investment that we have made in the IPBS system. We appreciate working with a company that is, like ourselves, highly client focused. Additionally Bruce and his team have provided a friendly and knowledgeable service, all of which ensures that we can deliver competitive services for our clients."