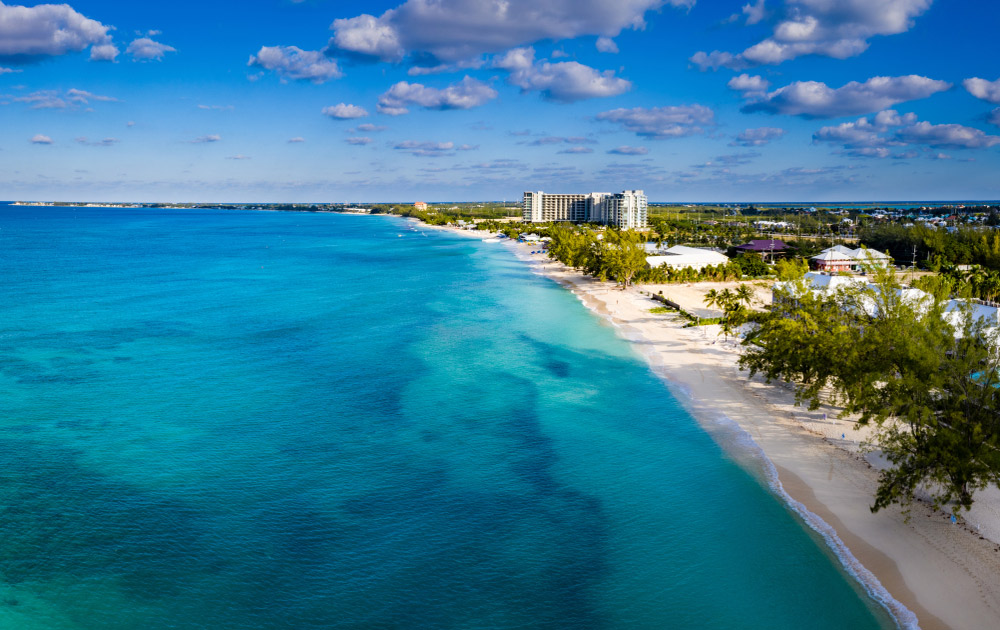 13 Dec

Case Study: Queensgate
Queensgate rely on IPBS for long term private banking and wealth management solution
Queensgate Bank and Trust is a niche private bank and trust company. It is headquartered in the stable banking environment of the Cayman Islands, the world's fifth largest financial centre. The bank is focused on providing high quality banking services to an international client base covering multiple financial jurisdictions.
Queensgate has steadily expanded its business in a competitive environment and has grown considerably in size since it was founded. Dennis Hunter, Managing Director, Queensgate Bank and Trust had also used IPBS at a previous company.
When Queensgate was founded Hunter again turned to the IPBS private banking and wealth management system to provide core banking services, "Throughout our long association with IPBS we have been impressed with the quality of their private banking and wealth management solutions. IPBS has kept pace with the changing needs of the market and in this way they continue to serve Queensgate and its clients well."
Coping with high volumes of work
Queensgate has to cope with a high volume of cheques, deposits and wire transfers. These are time consuming to process manually and potentially leave a bank open to greater risk of errors and operational risk. As transaction volumes were predicted to grow as the business expanded, the adoption of automated private banking software was essential. It would enable Queensgate to manage their business growth without having to allocate more staff to manual processing, whilst providing full end to end transaction management and reporting.
The IPBS/Banking module provides all of the operational functionality for Queensgate to manage their traditional banking functions. Despite the heavy workload, IPBS has allowed Queensgate to maintain high rates of STP, efficiency and accuracy in its back office and there are now 10 users who work with the IPBS system. IPBS has also provided enhanced cheque facilities for the bank which has significantly cut down the time required to produce, manage and process cheques.
IPBS uses a multi currency general ledger accounting system. Banking transactions are processed in real time and update all relevant accounting records and positions across the enterprise. This ensures Queensgate can offer up to date reporting on financial positions for their clients.
IPBS was designed to be an open system that can scale up as clients expand their business. It also features an audit trail and high levels of security. One of Queensgate's larger clients has over 2,000 accounts and is able to securely access the IPBS system via a standard web browser to download reports and account statements.
Jane Fleming, Client Accountant worked on the implementation of the latest version of IPBS, "The system copes extremely well with our international banking requirements. It is easy to use and support and training has been first class. By enabling the bank to offer secure remote logon for our clients, it empowers them to access their accounts on the IPBS system as and when required. This is more convenient and efficient for the client and enables them to meet strict reporting and audit requirements."
Coping with changing reporting expectations
Client expectations have grown over the last decade with requirements for transparency, faster reporting and greater compliance, Fleming commented, "IPBS enables us to provide flexible, timely and clear reporting via a range of built in reports. We can also download the data into Excel for additional analysis. However, if we want a custom report then all we need to do is ask IPBS for help. The turnaround time on these requests is fast and it saves us time which is vital when you have limited IT resources."
Hunter concludes, "IPBS is a very good system for our size of business. It has powerful functionality, coped seamlessly as we have grown and takes care of our banking tasks. With high rates of STP, we have been able to free up time and resources so that we can use staff in more productive and value added areas. I would highly recommend IPBS to other companies looking for private banking and wealth management software."
Bruce Raine, Founder and President of IPBS commented, "Queensgate have grown over the years into a well respected bank and trust company in the Cayman market. The implementation of private banking and wealth management software ensures that they can provide efficient and competitive services to its client base. We are pleased to have played a role in the Queensgate success story and look forward to continuing our long term relationship."